Design Standard: We have user friendly design options. All Furniture / Hoods are passed through very stringent quality tests, proven to be of global standards.Quality standard: We have a complete in-house manufacturing and testing facilities. Excellence-on-par: Our craftsmanship and finish comes with precise detailing. Corrosion resistant design: Carefully crafted lab Furniture / Hood design with very high quality hardware and fittings and specific powder coating procedures to ensure no corrosion. Our fume hoods have a longer shelf life than those available in the market. Fire Resistant Design: Internal liners, cables, external light fittings and external motor housing, all are fire resistant fittings available with us. Along with that, we have flameproof fittings also available with us as option. Silent blowers: We have smooth - silent blowers and careful duct designs as per ANSI standards.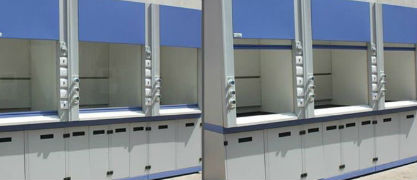 FUME HOODS
Fablab provides Laboratory fume hoods that serve to control exposure to toxic, offensive or flammable vapours, gases and aerosols. A typical fume hood is a cabinet with a moveable front sash (window) made out of safety glass. A properly used and properly functioning fume hood exhausts hazardous gases, dusts, mists, and vapours from a confined location and helps protect workers from inhalation exposure.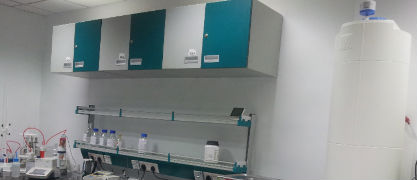 LABORATORY BENCHES, CABINETS
Fablab has in-house expertise in designing a fully functional Laboratory as per the norms & URS. We offer a wide range of durable, long-lasting laboratory benches and cabinets with strength, functionality, flexibility and aesthetic appeal.
LABORATORY WORK STATIONS
Fablab provides Laboratory workstation systems that make it possible to develop highly productive solutions for almost all tasks of an electrical lab. The intelligent integration of all instruments provides outstanding ergonomics and optimal use of space.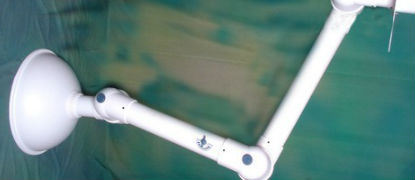 SPOT EXTRACTORS
Fablab offers ceiling and floor mounted extractor of superior quality material, suitable for removing airborne contaminants and keeping the work place safe from harmful fumes. Our range of Wall Mounted & Ceiling Mounted Extractor is appreciated for its high performance, durability, Easy installation, perfect finish & its excellent performance.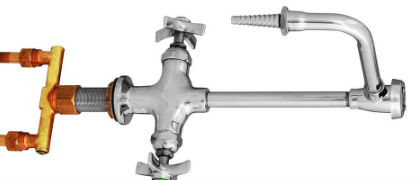 SUPPORTING ACCESSORIES
Fablab provides you Laboratory Substrates and Laboratory Accessories for all Purposes. We focus hard on supplying high quality test substrates and accessories used in the chemical industry, with huge range of standard accessories like shoe rack, Laboratory faucets, Laboratory sinks, etc. widely used in universities and research laboratories.