We specialize in manufacturing of Clean room, in order to assist HVAC in achieving desired level of class and cleanliness. From class-100 / ISO-5 to class – 100000 / ISO-B as per international standards for "Industrial, Pharmaceuticals, Bulk Drugs & Chemical, Textiles and Specialty Industries."
Providing complete Refrigeration and total Air conditioning solutions for all applications involving a provision of system from 'conceptualisation, designing, executing, commissioning, validating and handing-over of the entire system with documentation from accrediting institutes like FDA, USFDA, UKMCA etc.'
Product from the EXPERTS: Backed by rock solid technical competence and long experience in this field for last 20 years, we can guide you to correct selection of systems, lab design and right HVAC options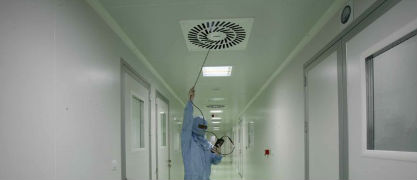 Pharmaceutical HVAC
Team Fablab executes turnkey projects in Clean Room field to meet any desired level of class and cleanliness from class-100 / ISO-5 to class – 100000 / ISO-B as per international standards.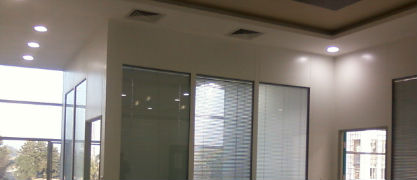 Hospital & Laboratories AIR CONDITIONING
Hospital air-conditioning is a crucial area requiring a spectrum of expertise will only Fablab can offer.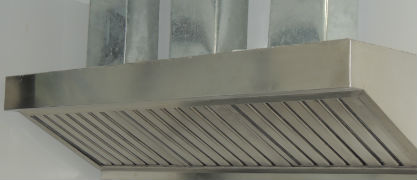 Industrial Ventilation
FABLAB performs System Evaluations, and provides Industrial Design/Engineering and Consulting Services in HVAC/R and Industrial Ventilation.
These services primarily span the disciplines of Heating/Ventilating/Air Conditioning and Refrigeration (HVAC&R) Systems, Industrial Ventilation, Dust Collection Systems, Air Purification/Filtration, Air Pollution Control, Mist Elimination and Odour Control.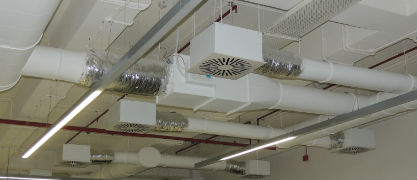 Airports, Multi storey building, Hotels & Data centre
Channel partner M/s GS3 Engineering Pvt. Ltd. Pls visit www.gs3engg.com for more details.